Best Practice Integration
We work with you.
Working closely with our Partners to constantly test and optimise the way Zip is presented to customers, our integration and marketing requirements will not only improve customer experience but bring a number of benefits to Partner businesses.
Our default marketing assets, shown below, have been designed to inform customers about Zip, convert more browsers into shoppers and increase average basket sizes.
Our key messaging is tried and tested to ensure you get the best out of our products.
The below assets are all available via our integration guides and digital assets section.
We're always optimising for success
We are constantly testing new key messages to find out what resonates best with customers and improve your results with Zip.
This means you may notice changes to the Zip assets on your website from time to time.
By using assets hosted by us, you can be sure you are always using the latest and most effective Zip messaging.
BPI Requirements

* Step-by-step instructions are available for supported e-commerce platforms
Examples
Product Page Calculator Widget
A calculator widget on your product and cart page that showcases the instalment pricing which helps increase sales conversion and average order values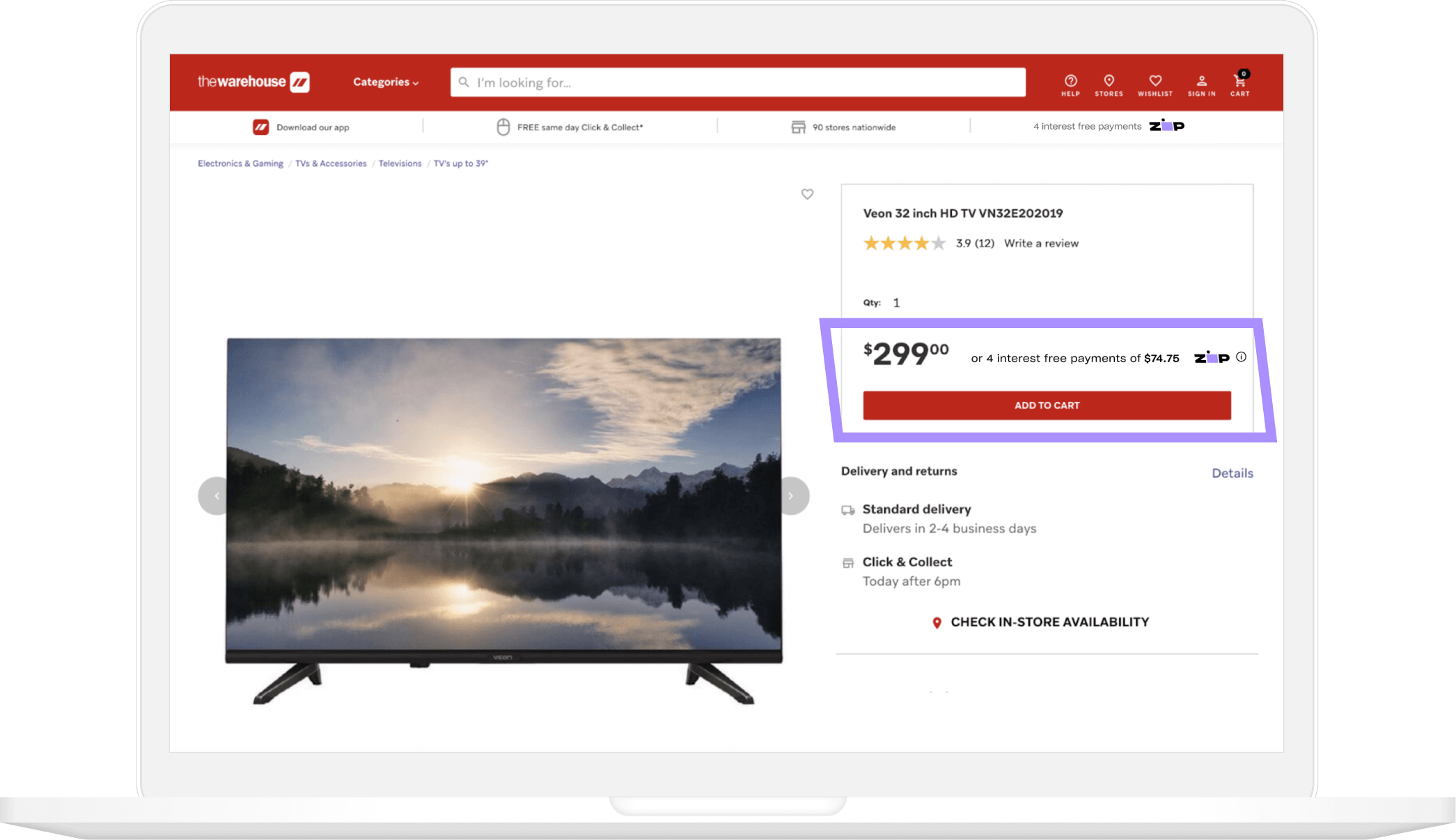 Product Page Popup
A dynamic, HTML popup that opens when the widget or tagline is clicked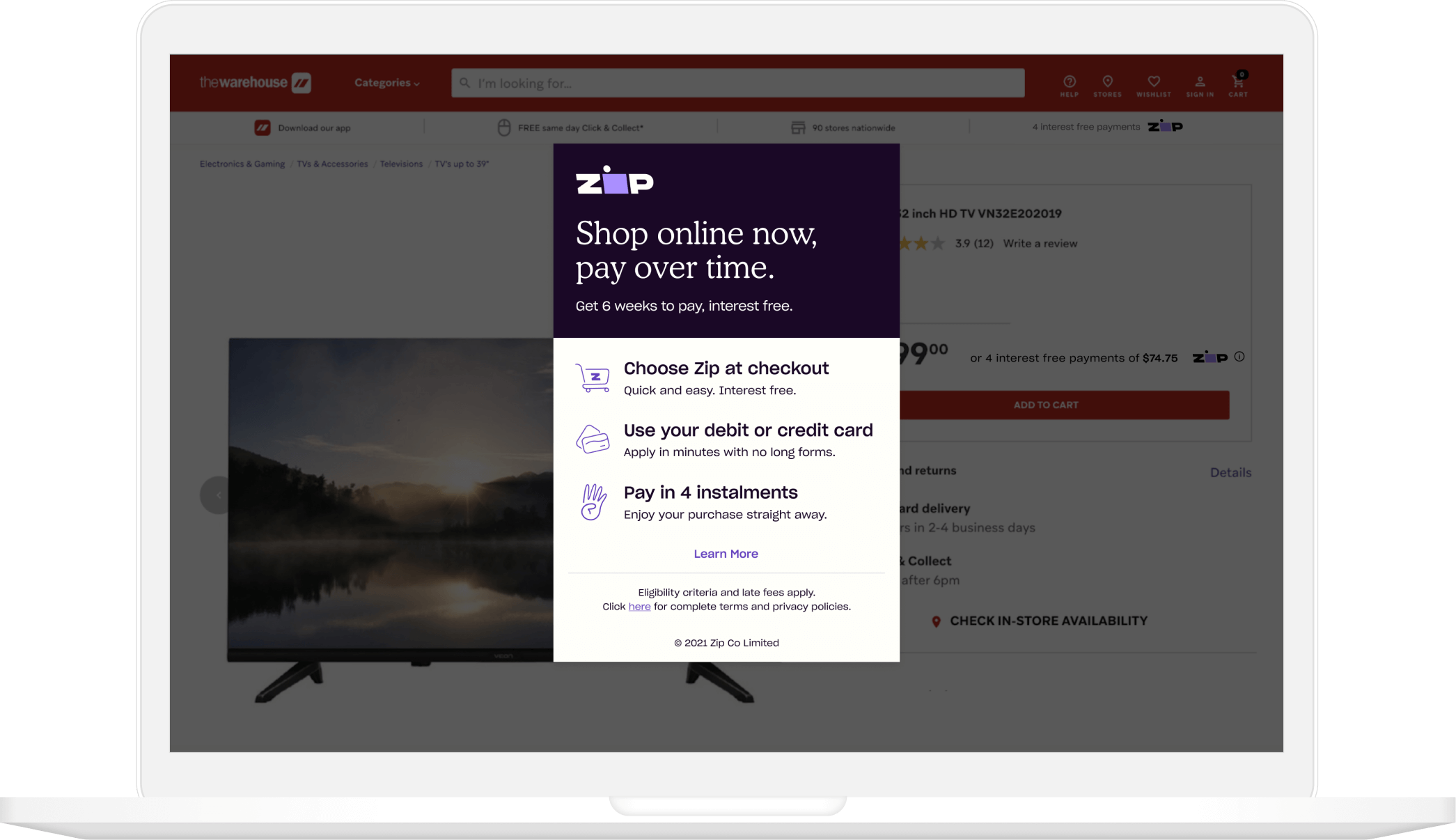 Header Strip
Let your customers know you accept Zip as they browse
You can download Zip logos here.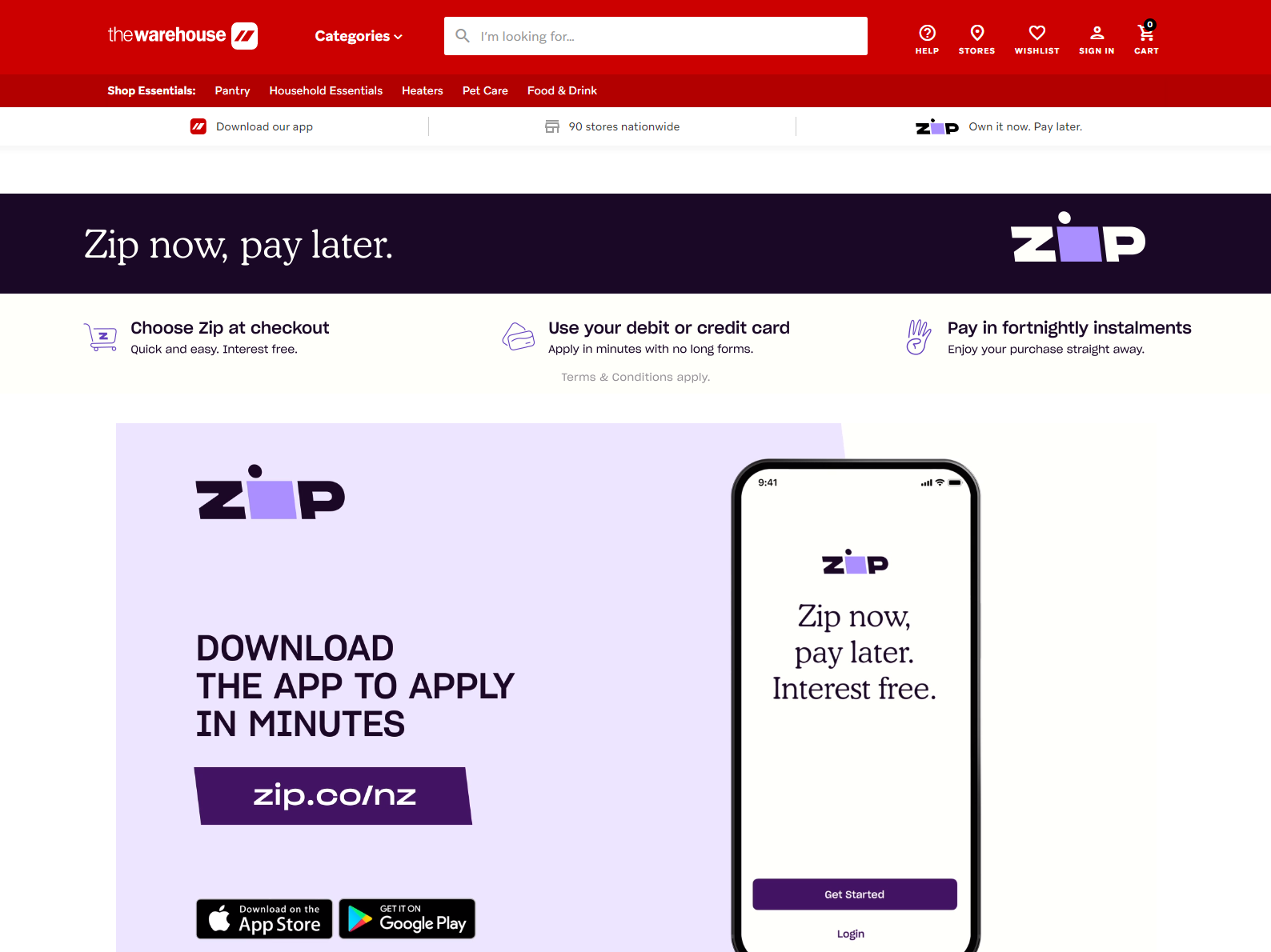 Hosted Landing Page
A dynamic, HTML information page on your website to allow customers to learn more about Zip without leaving your website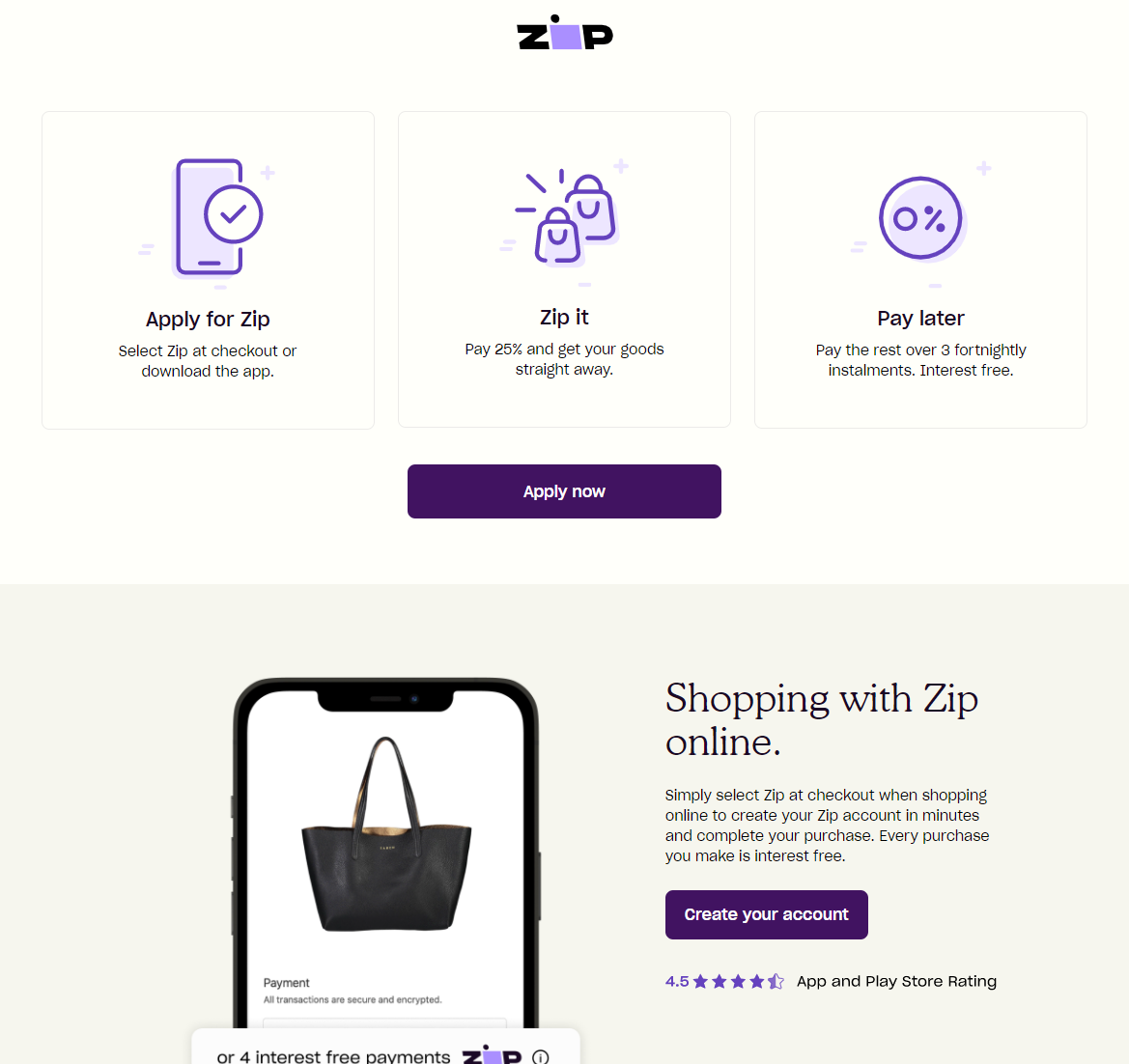 Zip Payment Icon in Footer
Add a link to your Zip Landing Page as well as the Zip payment icon alongside other payment methods