ZIPGET20 Coupon Code Promotion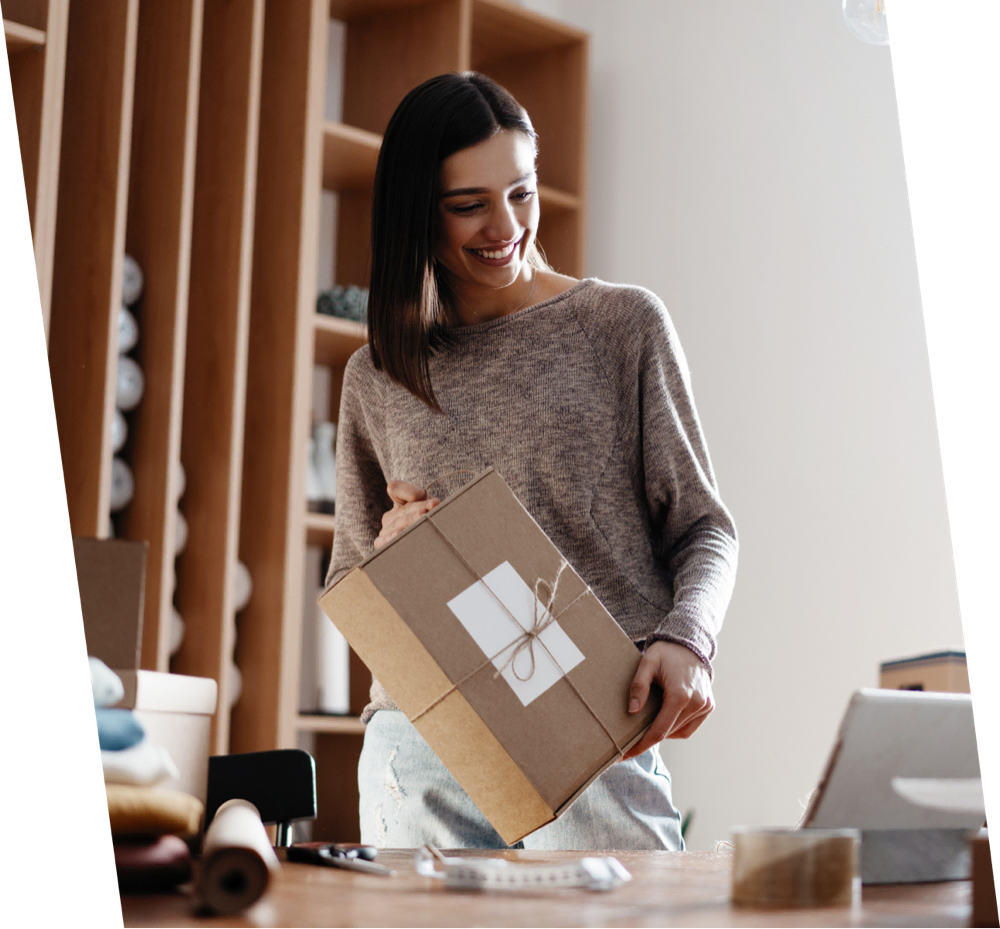 Shop for what you want
Shop online as normal and choose 'Zip' as the payment method at checkout. Do not enter your coupon code at this time. Shopping instore? Download the Zip app to get started.
Create your account
Follow the instructions to create your Zip account. This should only take a few minutes with real-time approval.
Enter coupon code
Click on 'Have a coupon code? Apply it here.' and enter your coupon code. If valid, your discount will be deducted from your purchase.
How customers use Zip coupons instore
1
Create instore code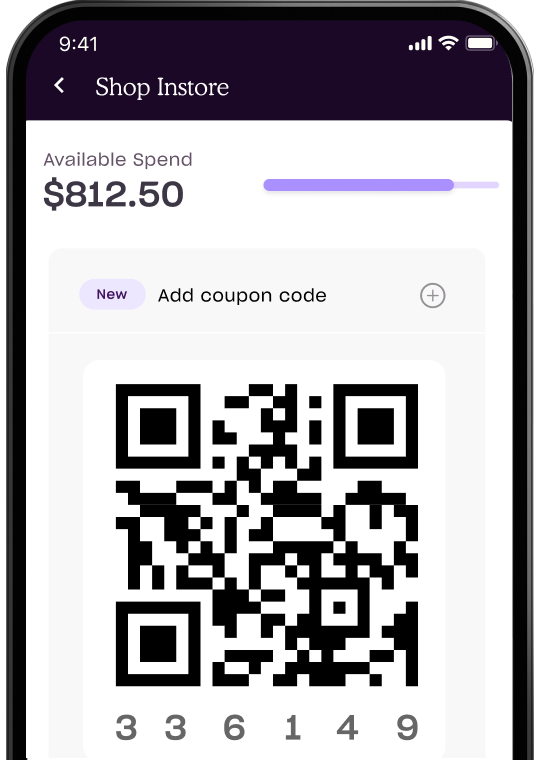 Tap 'instore' in the app, 'create instore code' and add coupon code.
2
Enter coupon code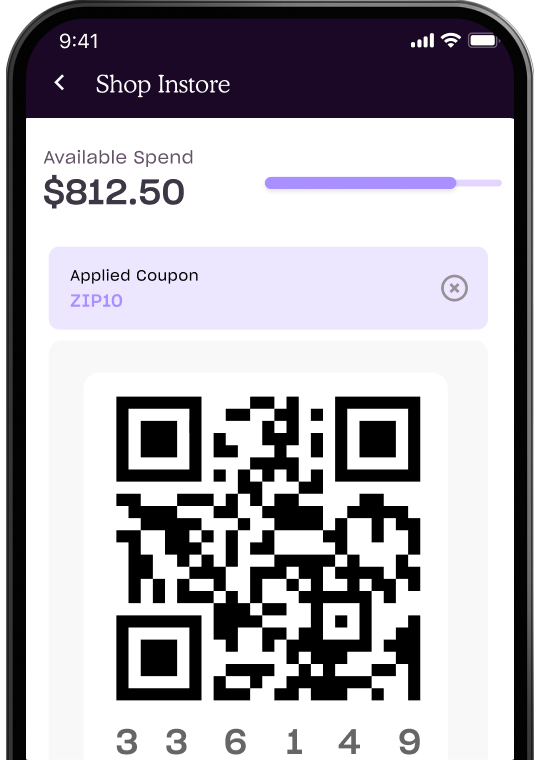 If valid, the code will show at the top of your instore screen.
3
Complete Purchase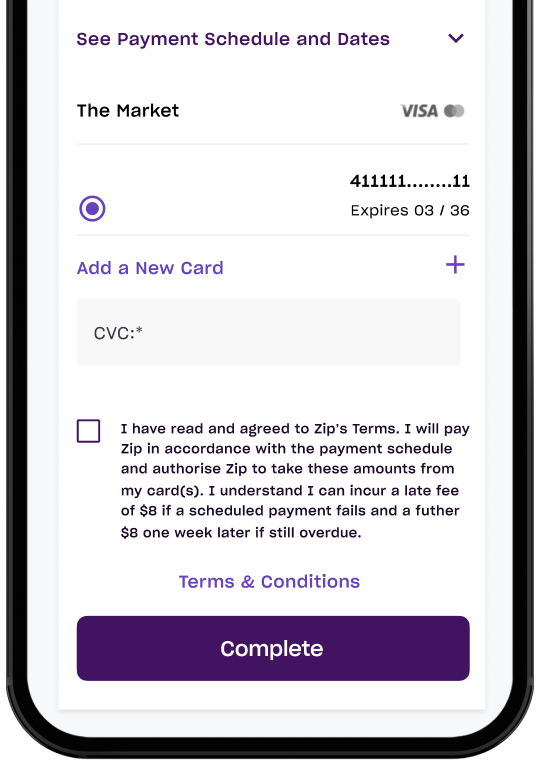 Complete your purchase with the discount applied.
Zip $20 off $200+ Coupon Code Promotion
PROMOTION DETAILS
Sign up for Zip Pay in 4 or Zip Pay Longer ("Zip Account") and spend $200 or more on your first transaction at Noel Leeming (https://www.noelleeming.co.nz) using your Zip Account to get $20 off your order ("Offer"). You must use the code "ZIPGET20" at checkout to be eligible for this Offer. Offer is only available between 12.01AM NZDT 1 November 2021 and 11.59PM NZDT 31 December 2021 ("Offer Period").
To be eligible to receive this Offer you must, during the Offer period;
Successfully apply for a Zip Account or have an active Zip Account with no transaction history
Spend $200 or more in one transaction, online or instore at Noel Leeming (https://www.noelleeming.co.nz/) using an active Zip Pay in 4 account;
enter the code "ZIPGET20" ("Coupon Code") into the coupon code box after you have selected Zip Pay in 4 as your payment method at online checkout

or

Create instore code using the Zip app and enter the code "ZIPGET20" ("Coupon Code") into the coupon code box before presenting instore code at checkout
("Eligible Purchase")
This Offer is capped at a maximum of one redemption per customer. An Eligible Purchase expressly excludes;
Gift Cards
iTunes cards
Gaming Cards
GENERAL TERMS AND CONDITIONS
To participate in this promotion you must be a New Zealand resident aged 18 years or over and be making your transaction using the Zip payment method.
The Promoter is Zip Co NZ Limited, 33-45 Hurstmere Road, Takapuna, Auckland ("Promoter"). The Promoter can be contacted on 09 489 8144.
You agree the Promoter is entitled to use your personal information in order to assess your suitability for the services, including the verification of your identity and your ability to meet your obligations under any Instalment Plan and that we may provide information to third parties, including credit bureau agencies and in accordance with our Privacy Policy for this purpose.
The Promoter reserves the right to decline your application for a Pay in 4 account at its discretion, including if the Promoter cannot adequately verify your identity or you do not meet our acceptance criteria.
Entry into the Promotion is deemed to be acceptance of these terms and conditions, the terms and conditions with respect to your Zip Account ("Zip Account terms and conditions") and Zip's Privacy Policy. All details and instructions form part of the terms and conditions of the promotion.
In the event of a dispute the Promoter's decision is final and binding and no correspondence will be entered into.
All amounts stated in these terms and conditions are in New Zealand dollars.
This Offer cannot be used in conjunction with any other offers.
Should any transaction be cancelled, refunded or varied in any manner, the Offer will be adjusted in accordance with the cancellation, refund or variation. If at any time the Promoter reasonably believes that you are engaging in this promotion through fraudulent, deceptive, or dishonest actions or means, or you violate these, or Zip Account terms and conditions, we reserve the right to deduct any funds equal to the Offer.
The Promoter reserves the right to change these Terms and Conditions without prior notice and at its discretion or to extend, postpone or discontinue the Promotion at any time.
The Promoter may refuse to award the Promotion to any participant if, in the Promoter's sole opinion, that participant has violated these Terms and Conditions or has gained an unfair advantage in participating in the Promotion.
The Promoter adheres to all applicable privacy laws and regulations. Our Privacy Policy can be viewed here (https://zip.co/nz/privacy-policy/). Participants in the Promotion agree that the Promoter (and its agents and contractors) may collect and retain their personal information in order to conduct the Promotion and for future promotions carried out by the Promoter. Participants have the right to request access to their personal information held by or on behalf of the Promoter, and to update or remove any such information. All such requests should be directed to the Promoter in writing at the address set out above.
The Promoter does not make any warranties or representations on the delivery, service, quality, quantity, merchantability, suitability or availability of products sold by Noel Leeming. The Promoter shall not be liable, except for any liability that cannot be excluded by law, for any direct, indirect, special, or consequential loss, damage, or personal injury (whether physical or mental) in connection with this Promotion, any products purchased and their use by a winner.
The Promoter reserves the right to vary the terms and conditions of this Offer and Offer period at its reasonable discretion by publishing revised terms including (but not limited to) cancelling or in any way modifying this Offer or Offer Period.
Promotions excludes purchases of gift cards, itunes cards, gaming cards.
Any discounts on retail prices at the Participating Merchant are offered as a fair use policy to registered users of the Participating Merchant for the purchase of goods for personal use only.
Promotion cannot be used for the purchase of goods intended for wholesale or resale.
The Promoter reserves the right to cancel any orders deemed to be in conflict with these policies.
These terms and conditions are governed by the laws of New Zealand.