Pay in 4 at more
stores with
e-Gift Cards
Get 6 weeks to pay, interest free, at more than 55+ retailers
Sent instantly to your email
Send to yourself or a friend
Redeem online or instore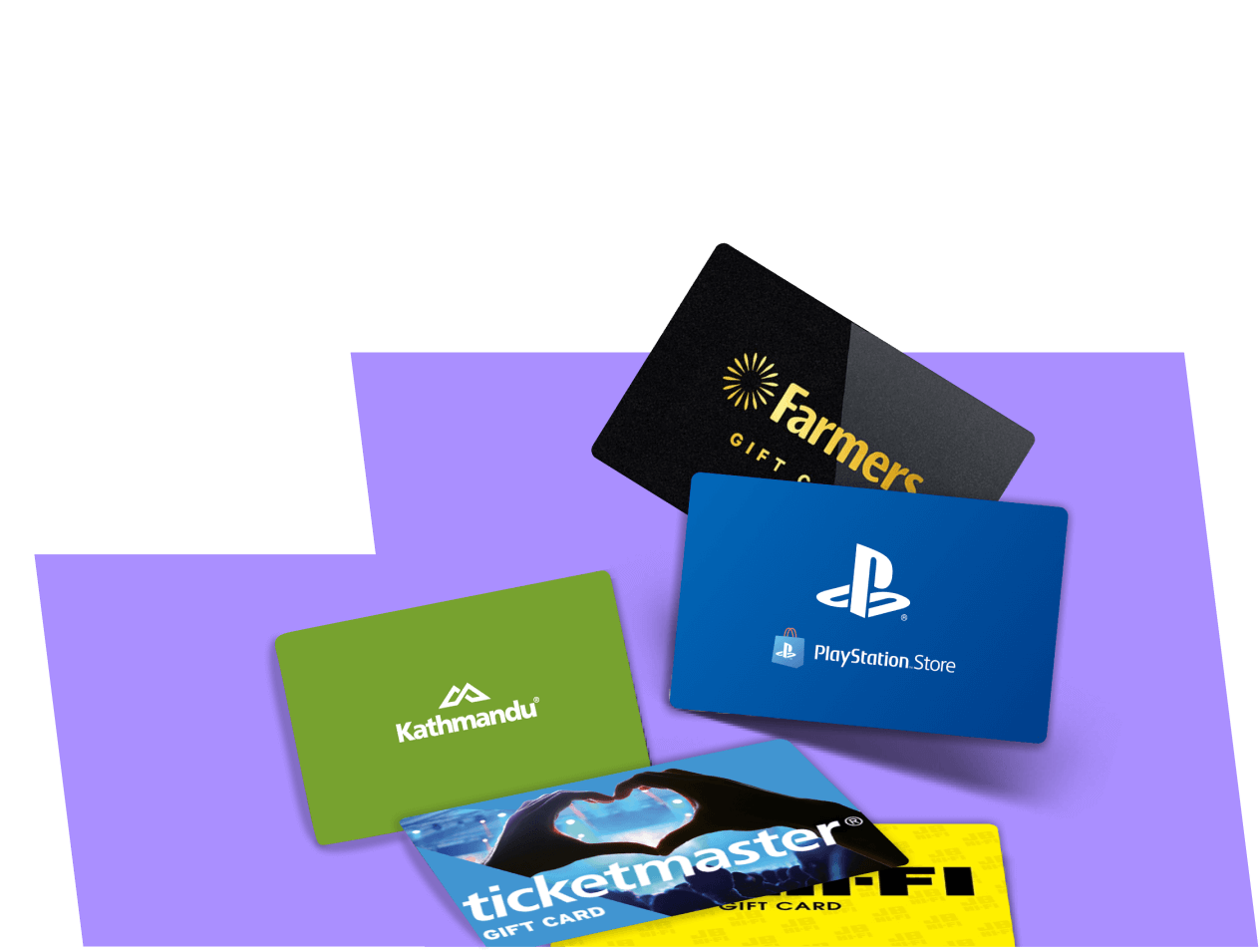 Get e-Gift Cards now, pay later.
1. Select
Choose an e-gift card from our range in the app.
2. Checkout
Checkout with your Zip account to purchase.
3. Receive
Receive your e-Gift Card instantly via email.
4. Redeem
Redeem for yourself or send to your friend!
1
Open e-Gift Cards in the app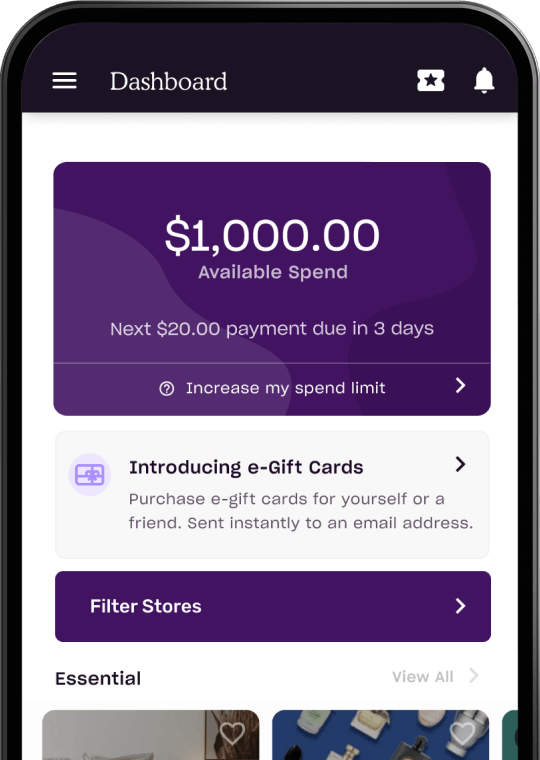 Navigate to e-Gift Cards from your dashboard in the app
2
Select the e-Gift Card you want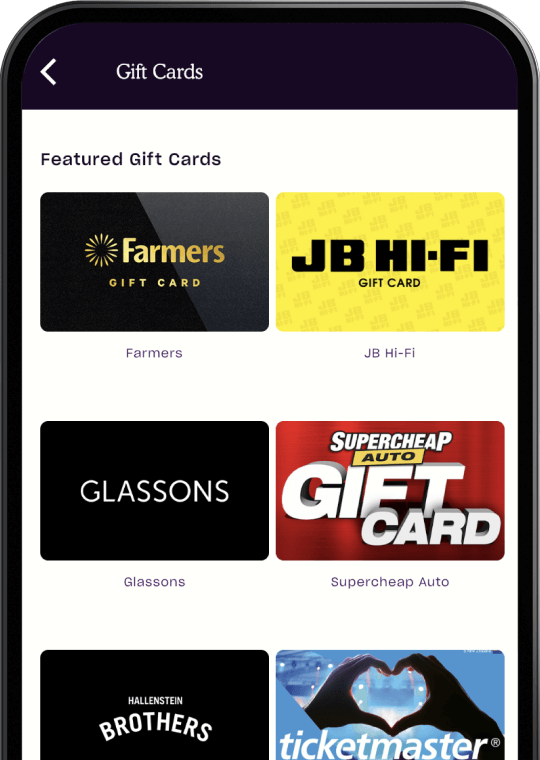 Over 55+ retailers to choose from across categories
3
Choose who to send the e-Gift Card to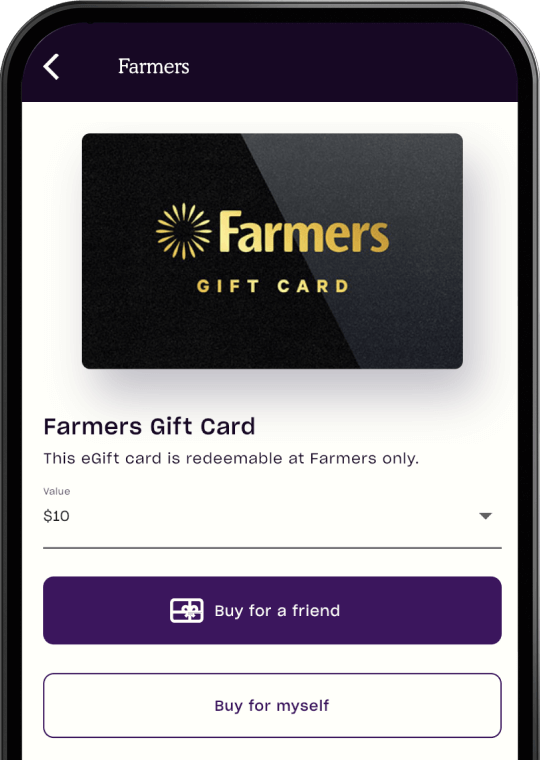 You can send it to yourself or someone else.
4
Confirm email and checkout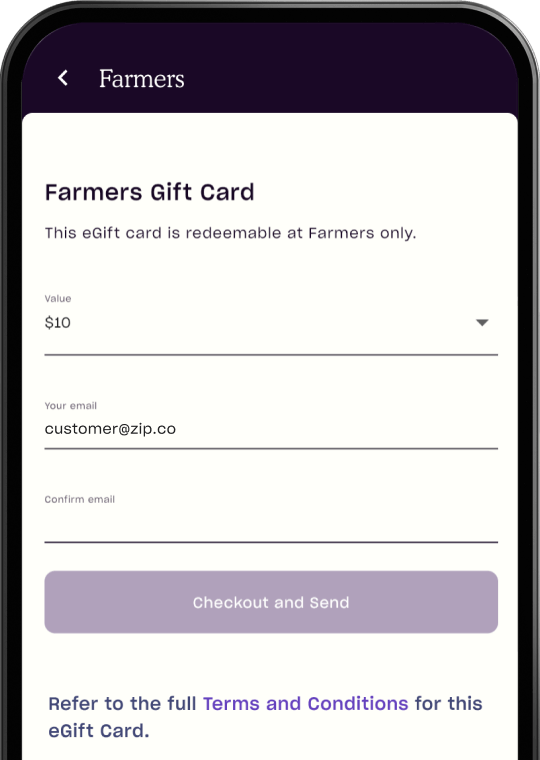 We'll send it to your inbox once you complete your purchase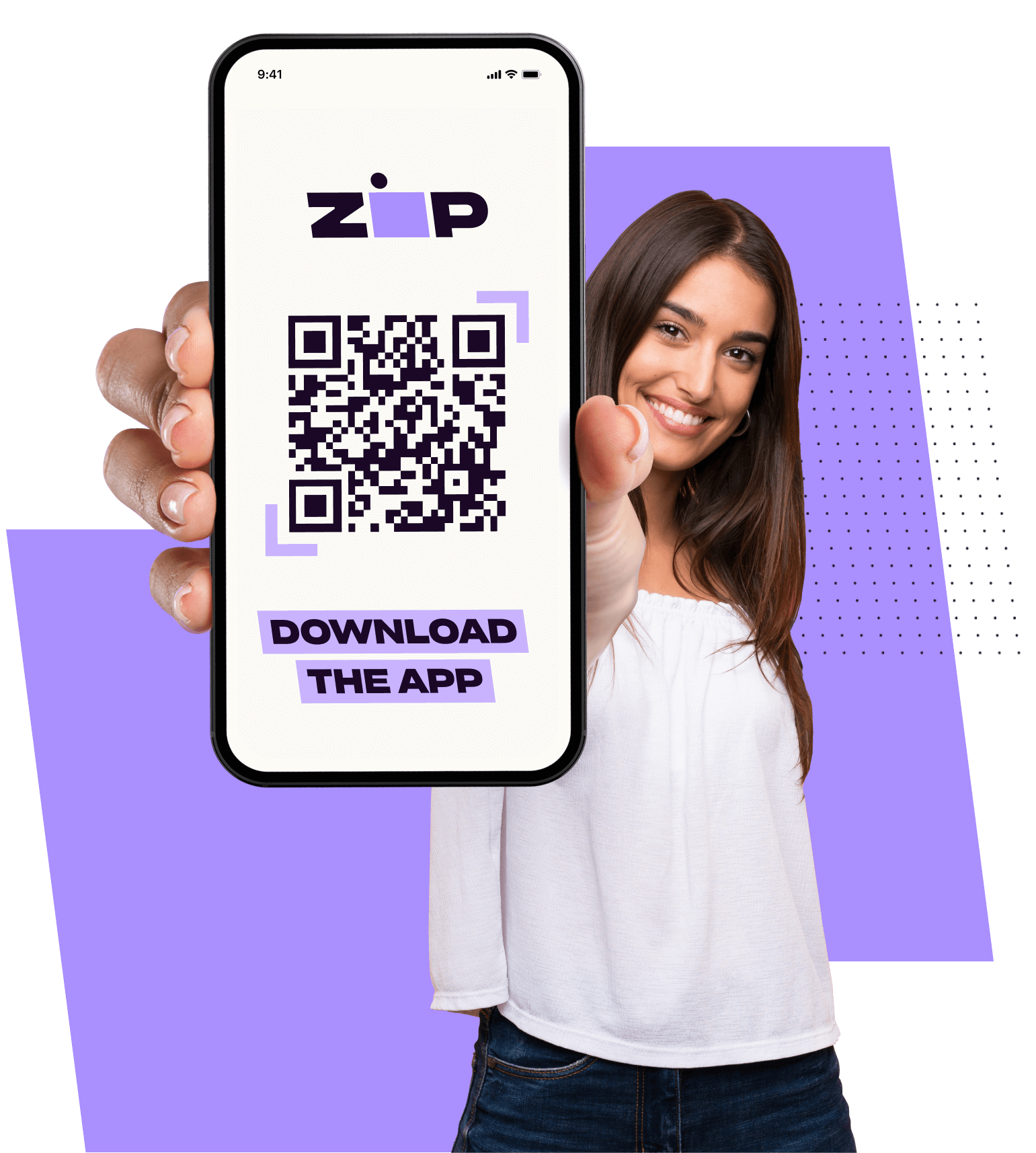 Shop e-Gift Cards in the App
Get the Zip app
Shop e-Gift Cards, manage your upcoming payments including repaying early at no cost and discover more places you can Zip at, all in one simple, easy-to-use app.