Repay on the day that's best for you.
Choose your preferred repayment day when checking out to pay on the day you get paid.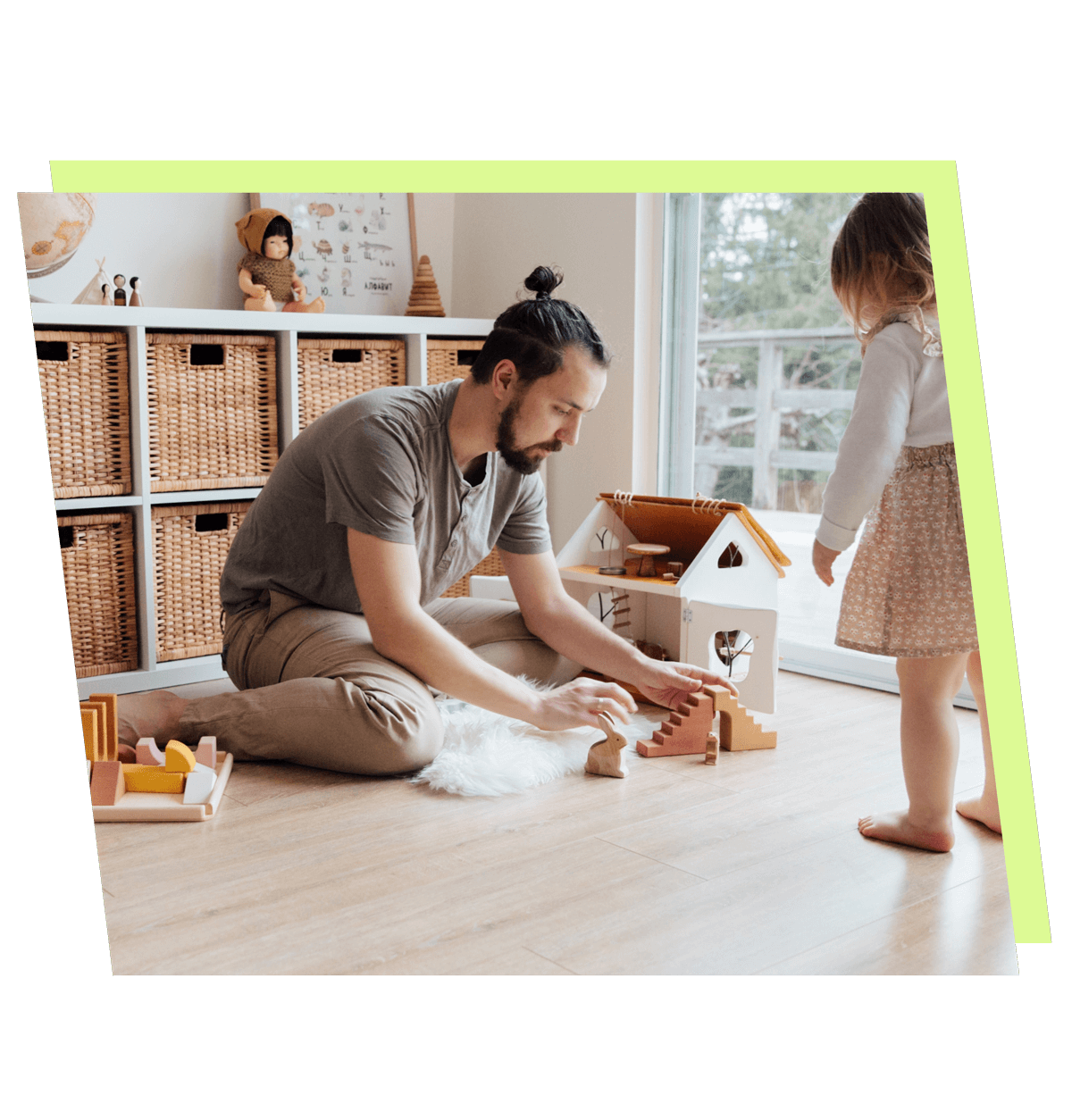 Repayments that suit your schedule.
Love Zip but don't love making a repayment before you get paid? Or do you sometimes forget to repay manually when you know you've got the money?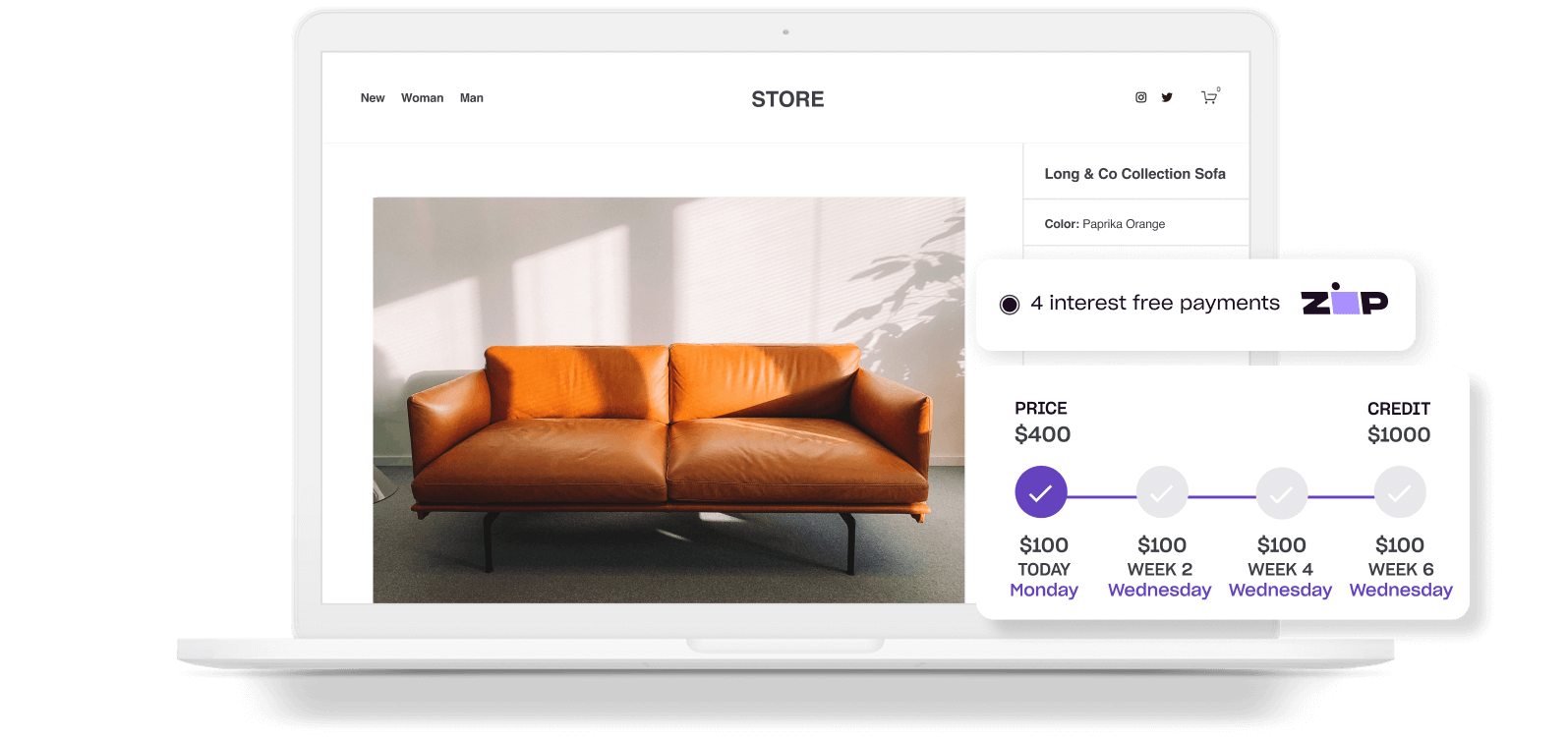 Preferred payment day is available online and instore.
Use Preferred Payment Day when checking out so the automatic payment is deducted on the day that suits you, so you don't have to worry about missing a payment.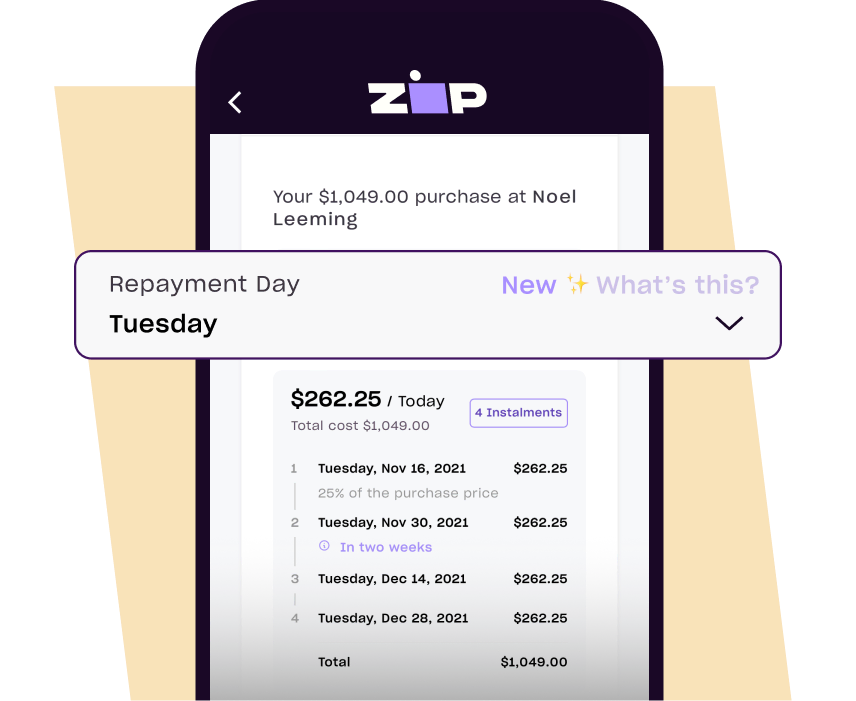 1
Shop what you want or need
Select Zip as payment method when checking out online open the Zip app if shopping instore.
2
Log in to your Zip account
Select Preferred Payment Day after logging in to your Zip account online or open the instore tab in the app when checking out instore.
3
Choose repayment day
Choose the day that works best for you before completing your purchase. Zip tip: Choose the day after you next get paid to ensure you can repay.
4
Pay 25% today
Pay 25% today as normal but your remaining repayments will be up to 3 days earlier or later - whichever is closest to your preferred payment day.
80,000 Kiwis repay early.
Making manual payments is an essential part of managing your money better because it allows you the freedom to pay early when you have the money, avoiding late fees and leaving you with more in your wallet.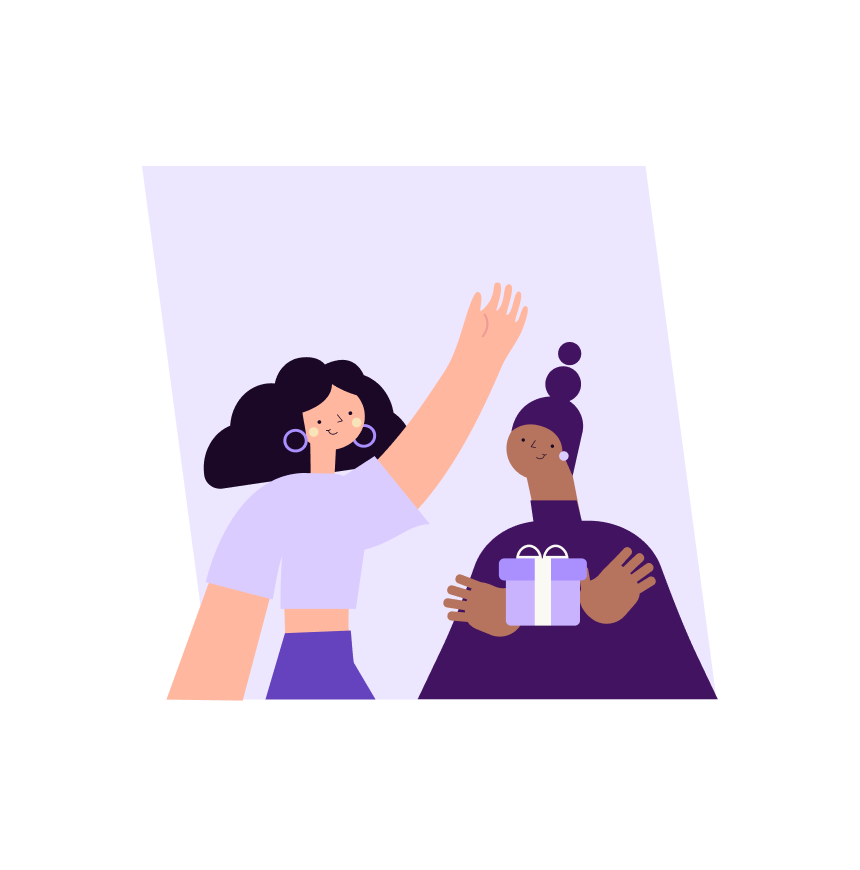 Learn more about repayments
How do I change a payment date after my order is confirmed?

If you have already placed an order and need to reschedule the payments to a later date, our Customer Experience team can help with this. Get in touch with us here and we can push out your payment date by up to 7 days, as long as the instalment payment is not due today, the date hasn't already passed and the order payment date has not been moved once before.

Please note, we require at least 48 hours' notice for changes of this type and can only move payments once per order.

I've missed a payment. What should I do?

If you have missed a payment you can manually pay it by logging in to your account in the Zip mobile app or online customer portal here. Please note, outstanding payments reflected in your account will include associated late fees. It is not possible to pay a late instalment without the fee.

How do I make a payment before the due date?

You can pay future instalments early with no penalty by logging in to your account in the Zip mobile app or online customer portal here. If you pay an instalment early, it will not be automatically deducted on the originally scheduled date as our system will recognise that we've already received payment for this instalment.

Please note: Any time you make a manual payment with a card, this card will be the card used for all future automatic payments on that order, regardless of which card is set as the default card on your Zip account.