Shop with single-use virtual cards
Single-use virtual cards are a secure one-time only transaction that allow you to shop online wherever Visa is accepted.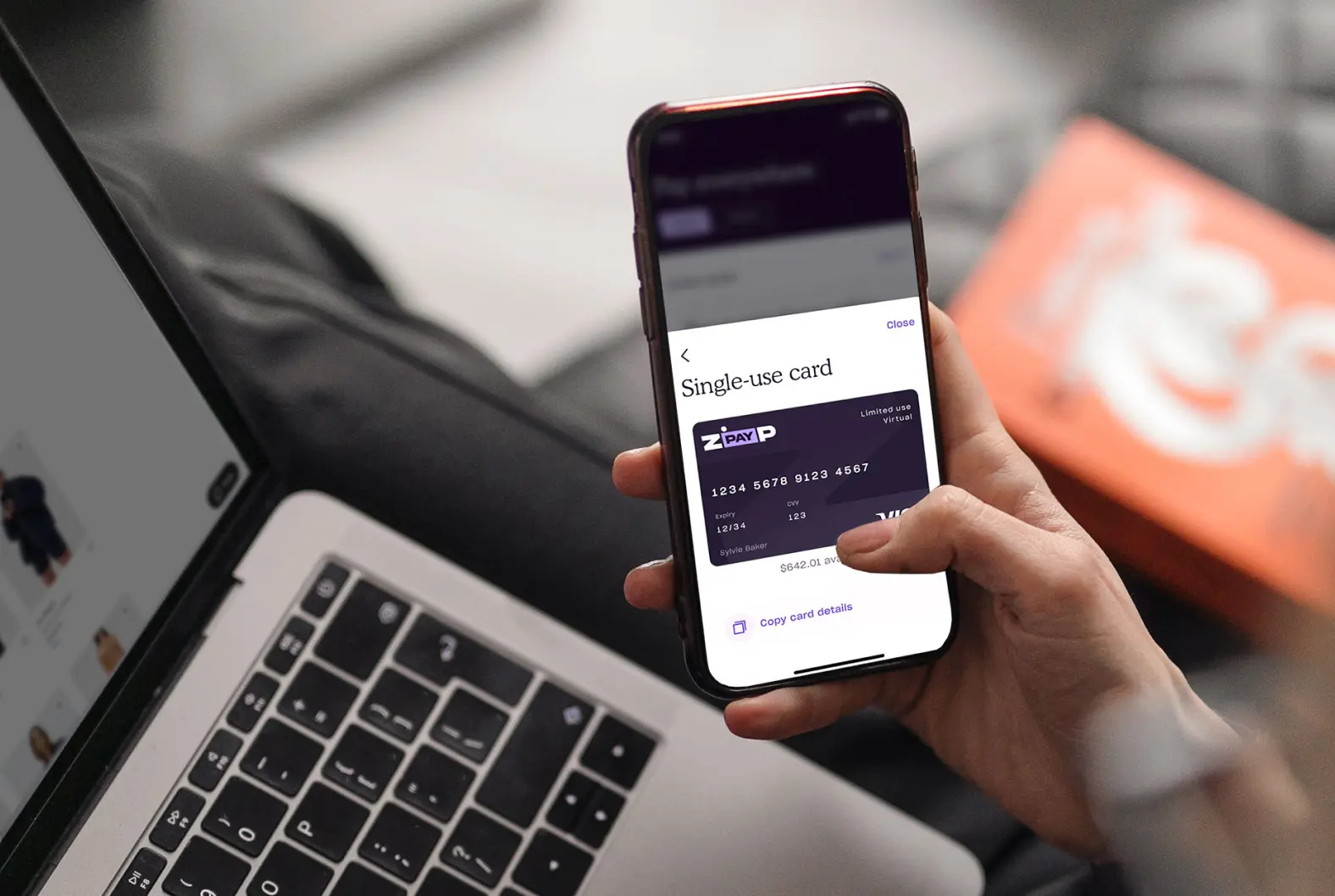 3 reasons to shop with a single-use card.
Convenient

Shop online, everywhere. Use a single-use card everywhere Visa is accepted.

Simple

Easy copy & paste feature for faster checkouts.

Safe and secure

Zip single-use cards expire as soon as they're used, so they're safe and secure, every time.
How to shop online with the app
Search for any store or product in the Shop tab

When you're ready to pay, tap 'Pay with Zip'

The single-use card auto-fills the checkout form

Enjoy your purchase!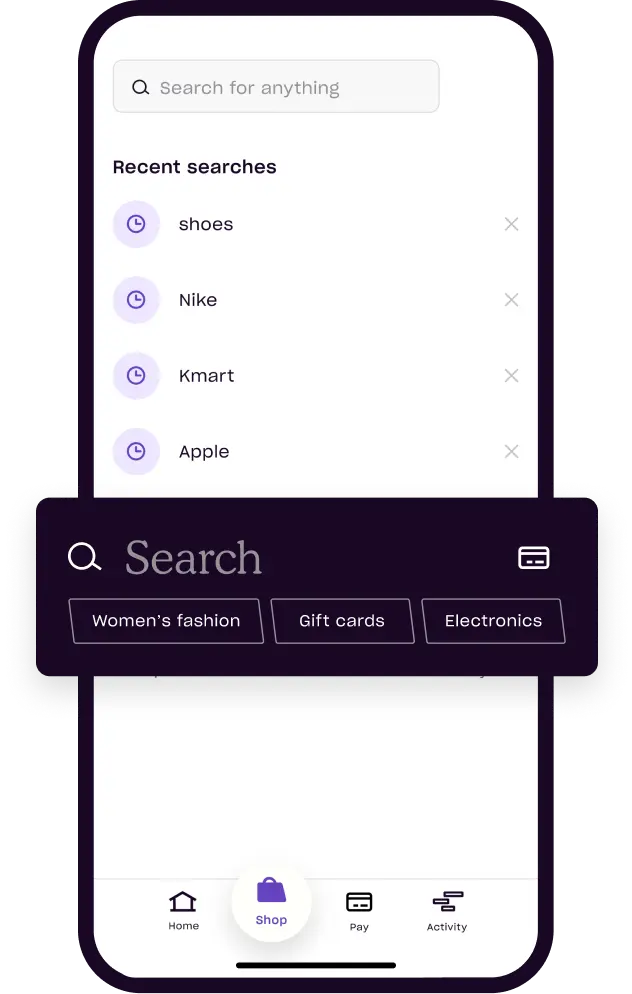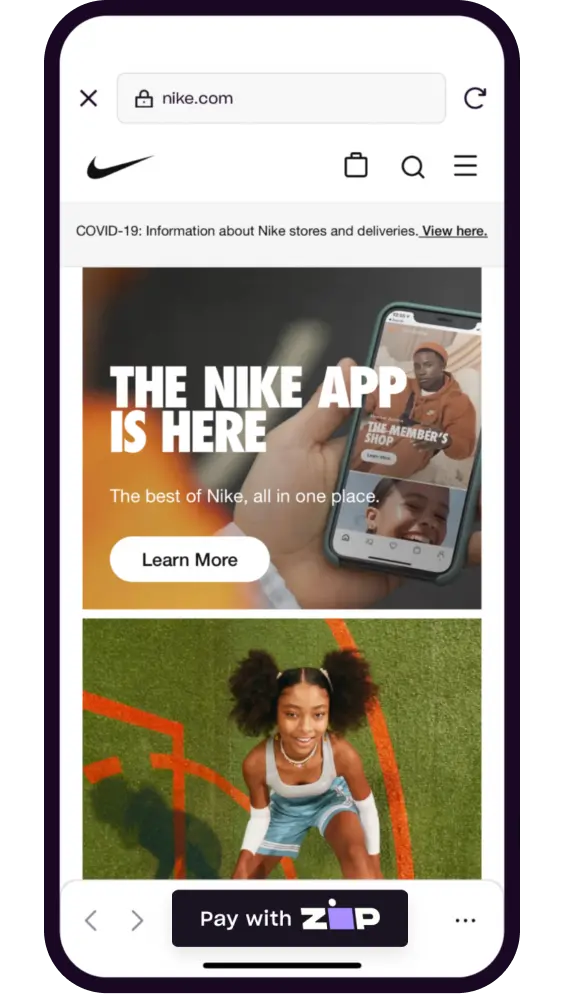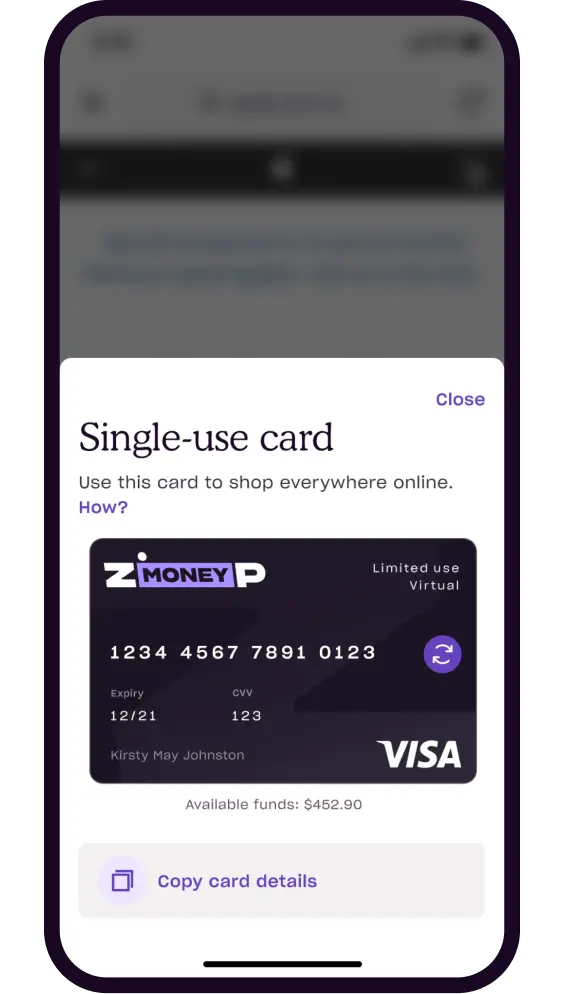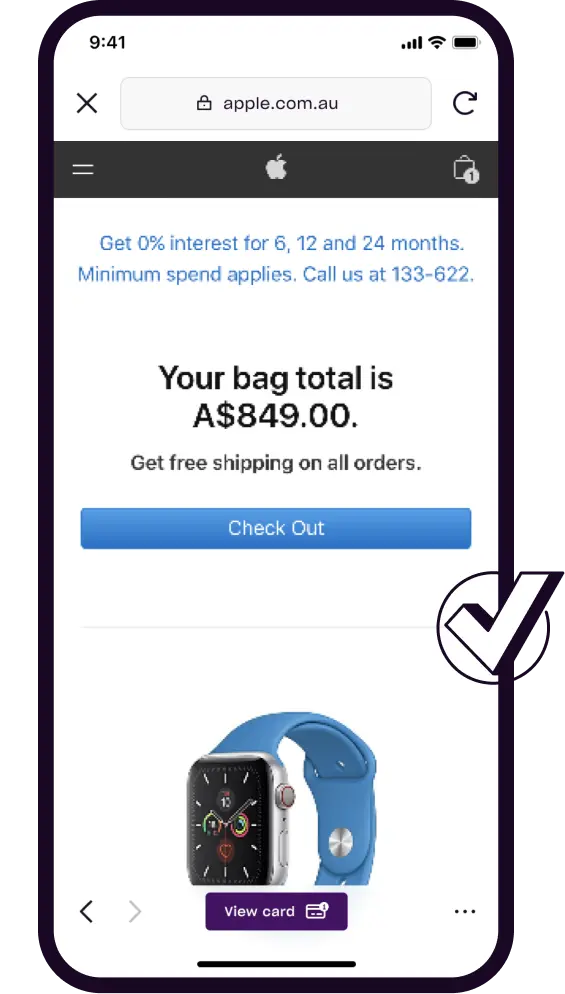 Shop at our featured stores
Do more with the app
Get instant access to shop now, pay later at thousands of brands—online or in-store.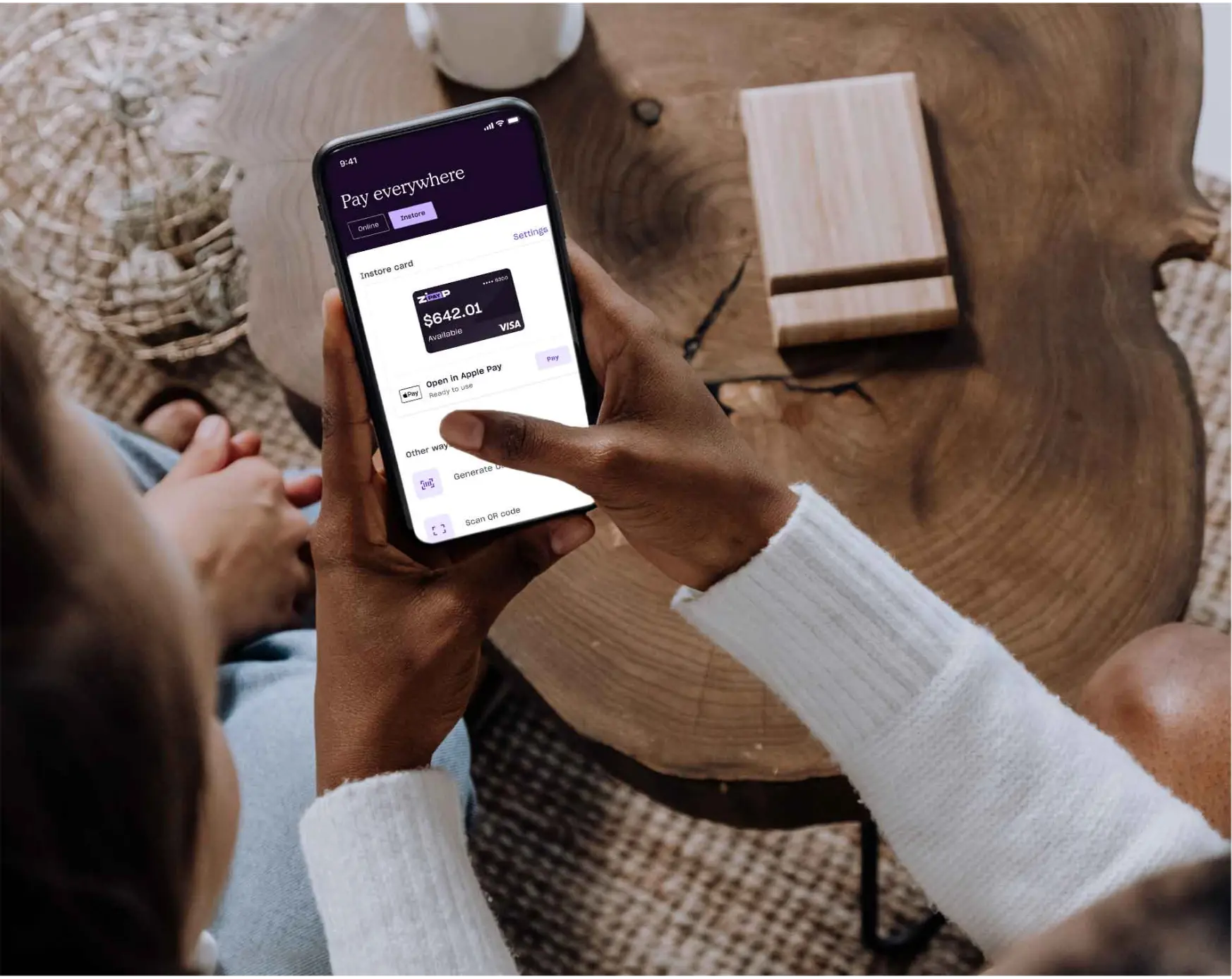 Frequently Asked Questions
Zip's single-use virtual card feature allows customers to shop the world online using the Zip app.

You can search for any store or item and you will be redirected to the company's website.

It's as simple as adding your desired items to your cart, filling out your personal details at checkout and selecting 'Pay with Zip'.

If the company is not partnered with Zip, you can generate a single-use card which is auto-filled in the payment section of the website and voila!

At Zip we promote responsible spending meaning we may decline a transaction that does not align with these guidelines, view the full list of blocked merchants.