Tap to pay with Zip Pay for everything
Tap to pay
with Zip Pay
Now you can tap to pay with Zip Pay everywhere, everyday, interest free.

Can I Zip it?
Yes you can!
Now you can tap to pay with Zip Pay for everything, everywhere you see the Contactless Symbol. Grabbing a coffee, filling up at the pump, or picking up the groceries, just tap and pay wherever you shop - interest free.*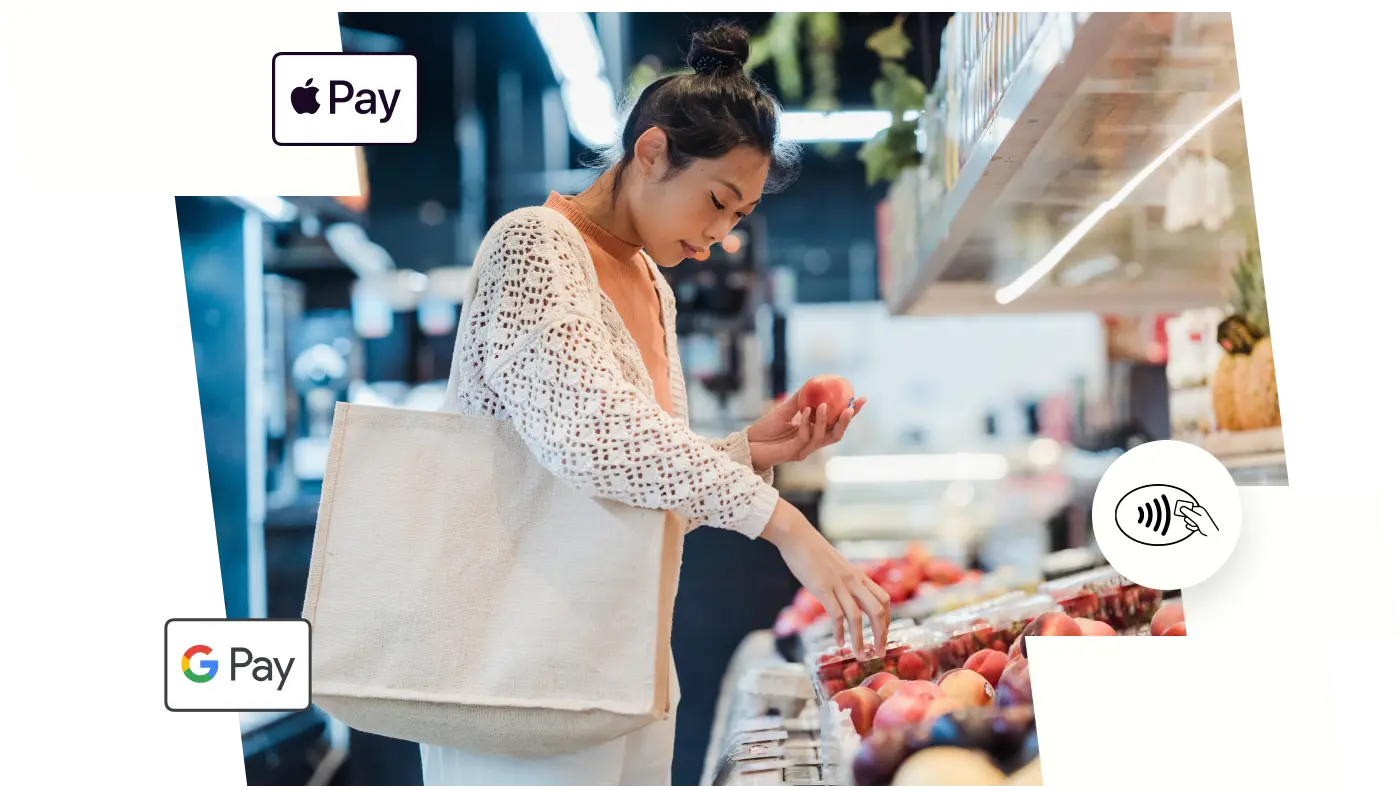 How to Tap & Pay in 3 easy steps
Click the Pay tab, then 'add card' and follow the prompts

Tap and pay with Zip - safely and securely every time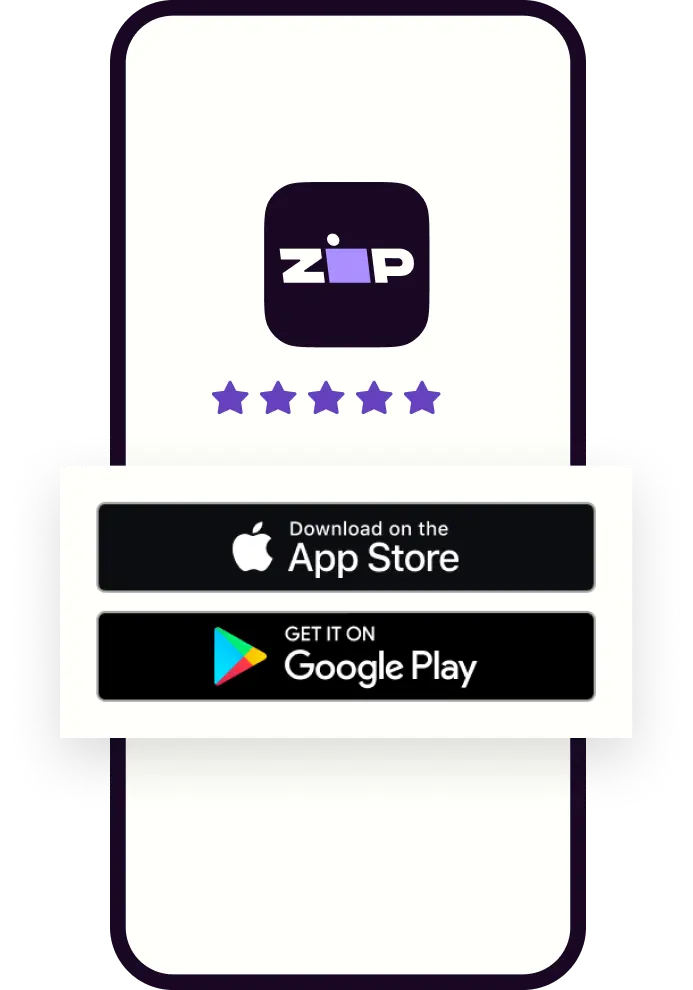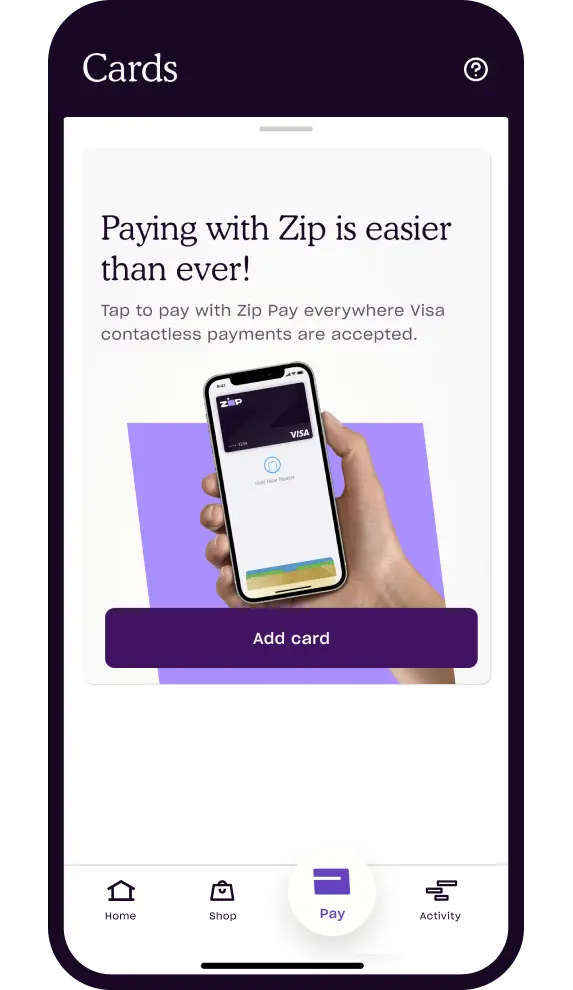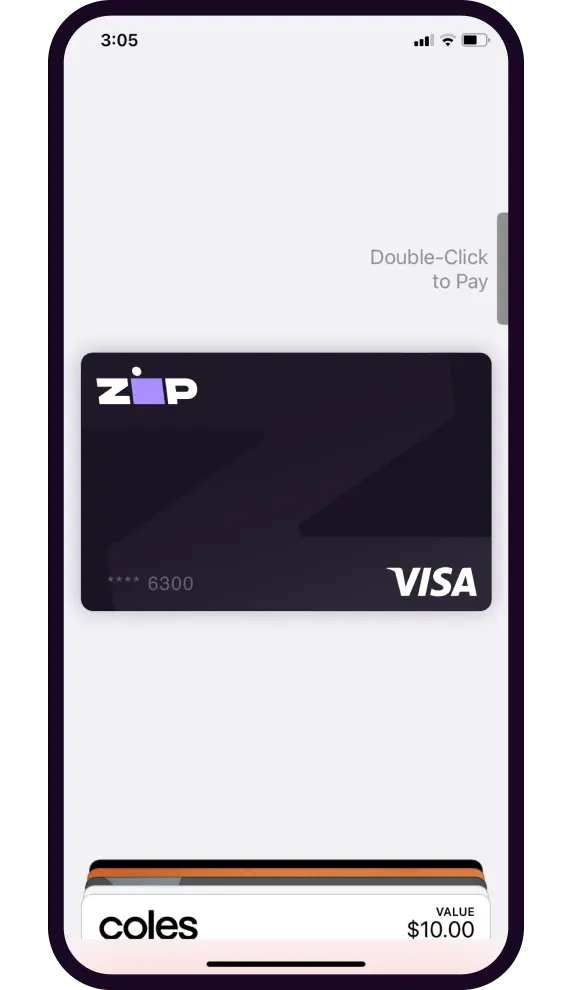 Already have the Zip card?
Make Zip your preferred payment in your wallet.
Just open your wallet app.
Drag and drop your Zip card to the front.
Tap and pay with Zip safely & securely.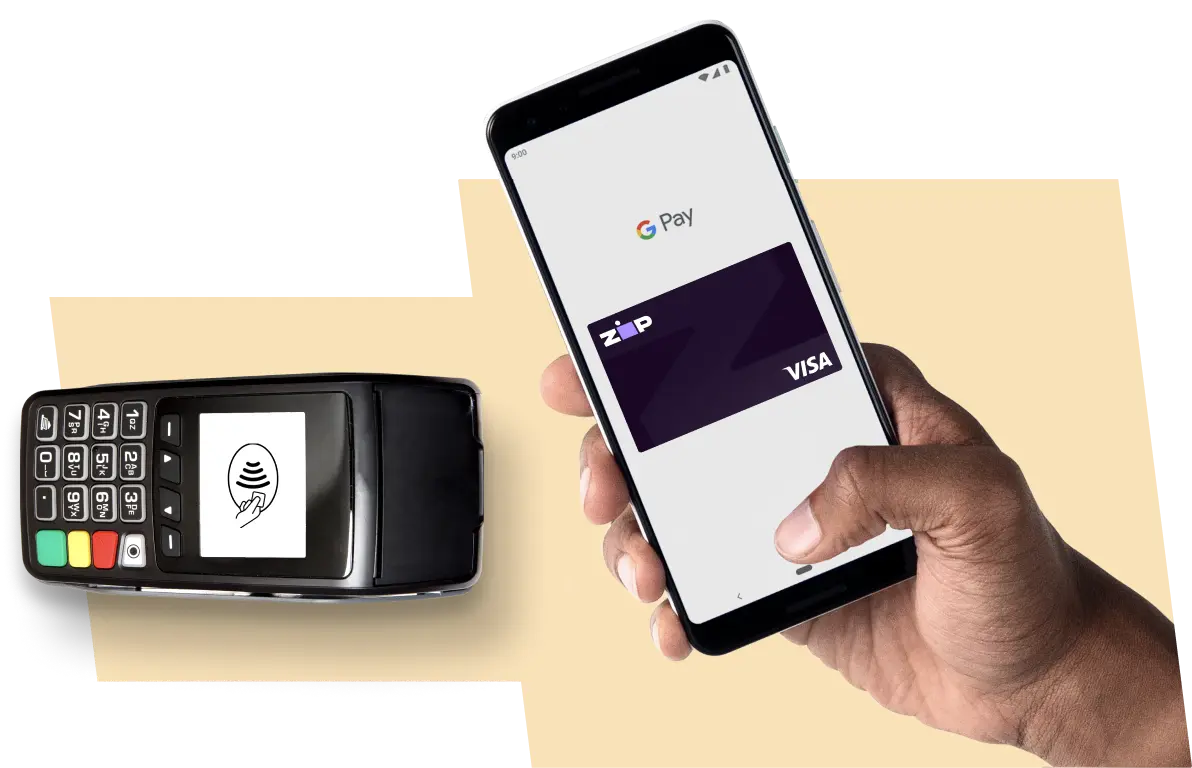 Tap to pay at our top stores
Loved by millions of shoppers globally and counting
Best buy now pay later option available.
Out of all the buy now pay later companies, ZipPay has the most option available for using in store and online having the create temporary card feature and apple wallet tap and pay features.
Verified
In Love with Zip Pay.
I wish I could give them more than 5 stars! Lucky to be born in the world of Zip, helped me get through many difficult times. Thank you so much Zip Pay. I love you!
Verified
Very helpful in need!
Zip is very helpful when you don't have money in your savings or credit card. Instalment payments are very flexible.
Verified
Zip is the best among them
I've used all the other platforms, and I think none is close to Zip. The flexibility and unlimited nature of transactions from BPay to Credit Card to in app purchasing. None of the others come near to it.
Verified
Just love knowing I have Zip
I feel I have my own independence being able to have a system like Zip. I can purchase items I love for myself and for others too. To be able to pay back what I can afford without breaking the budget.
Verified
I CAN USE THIS ANYWHERE!
Literally - In Store or Online - Virtually on ANY (well almost) kind of purchase.
Verified
Always there
If find Zip really easy to use and always there when I need them. Hassle free and paying back is easy too.
Verified
Convenient and helpful
When purchased big ticket item it's so convenient to pay by ZIPPay because can be paid back by instalment without interest
Verified
Do more with the app
Get instant access to shop now, pay later at thousands of brands—online or in-store.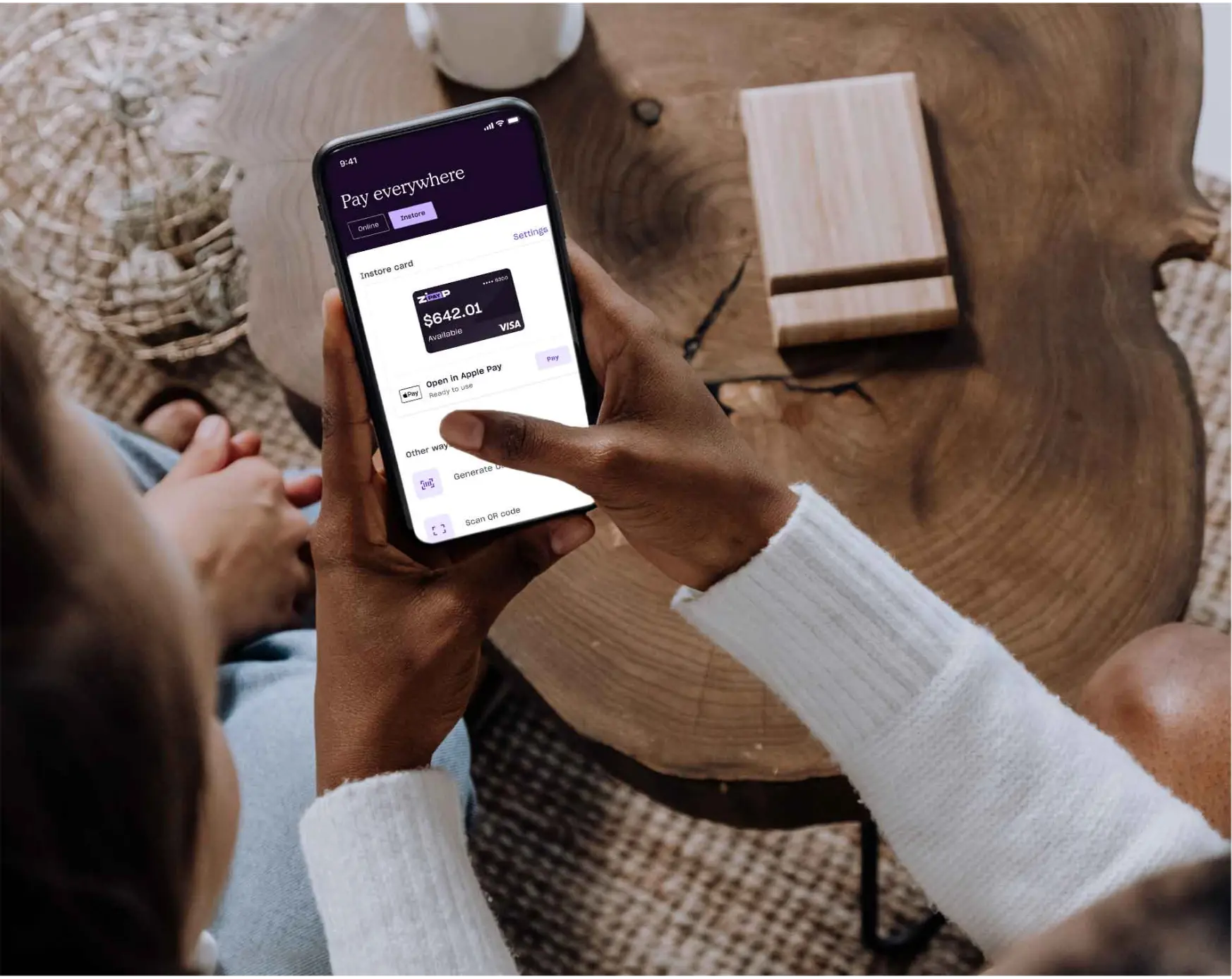 References
Apple, Apple Pay and the Apple App Store are trademarks of Apple Inc., registered in the U.S. and other countries and regions. Google, Google Pay, Google Play and the Google Play logo are trademarks of Google LLC. VISA is a trademark owned by Visa International Service Association and used under license. The Contactless Symbol is a trademark owned by and used with permission of EMVCo, LLC.
* Tap to pay in store available with Zip Pay only. Use the Card everywhere that Visa contactless payments are accepted in store. Card T&Cs apply