Shop Curvaceous with Zip
Why choose Zip?
Sign up in minutes

Applying is fast and easy so you can start shopping today!

Shop just about everywhere

Shop at all your favourite places, online and instore, with the Zip app.

Flexible repayments

You're in control by paying later at your own pace.
How to pay with Zip at
Curvaceous

in 3 simple steps
Apply for a Zip account in minutes

Shop at Curvaceous online or in store

Pay with the app or tap to pay with Zip* using your digital wallet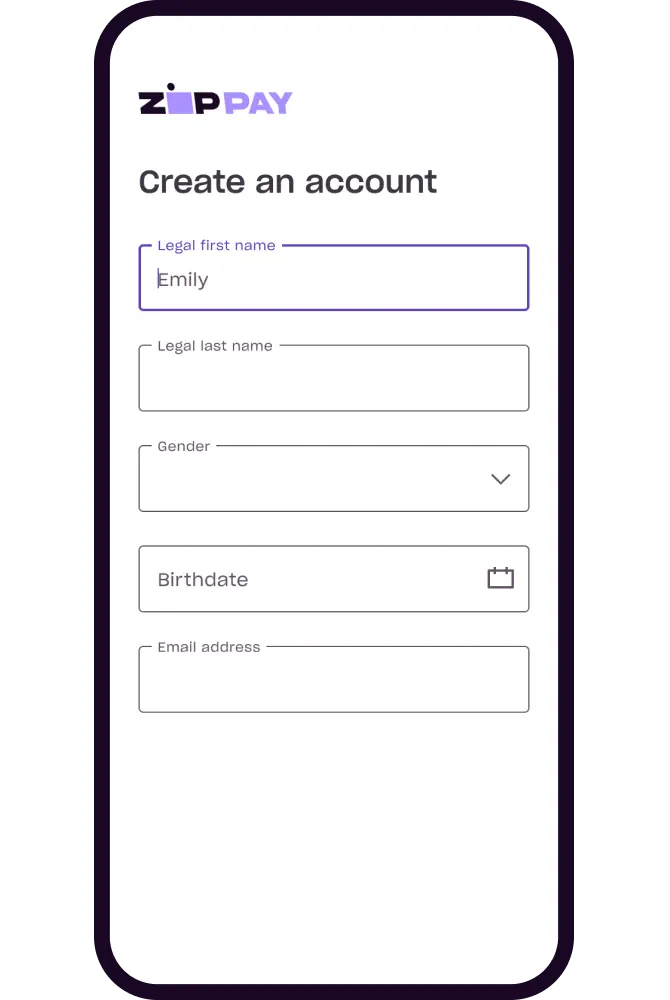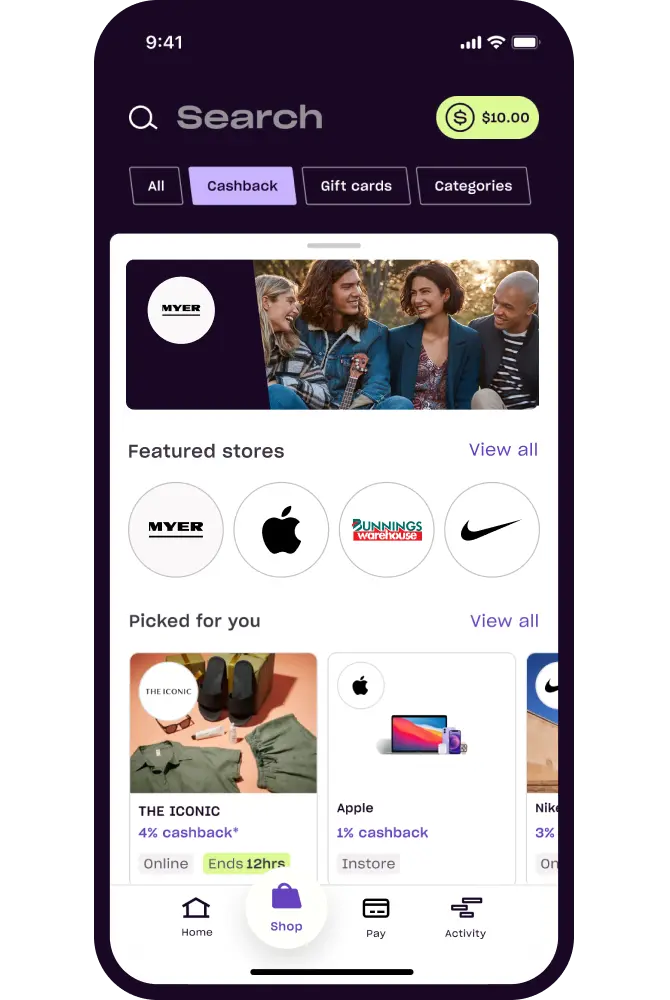 Loved by millions of shoppers globally and counting
Best buy now pay later option available.
Out of all the buy now pay later companies, ZipPay has the most option available for using in store and online having the create temporary card feature and apple wallet tap and pay features.
Verified
In Love with Zip Pay.
I wish I could give them more than 5 stars! Lucky to be born in the world of Zip, helped me get through many difficult times. Thank you so much Zip Pay. I love you!
Verified
Very helpful in need!
Zip is very helpful when you don't have money in your savings or credit card. Instalment payments are very flexible.
Verified
Zip is the best among them
I've used all the other platforms, and I think none is close to Zip. The flexibility and unlimited nature of transactions from BPay to Credit Card to in app purchasing. None of the others come near to it.
Verified
Just love knowing I have Zip
I feel I have my own independence being able to have a system like Zip. I can purchase items I love for myself and for others too. To be able to pay back what I can afford without breaking the budget.
Verified
I CAN USE THIS ANYWHERE!
Literally - In Store or Online - Virtually on ANY (well almost) kind of purchase.
Verified
Always there
If find Zip really easy to use and always there when I need them. Hassle free and paying back is easy too.
Verified
Convenient and helpful
When purchased big ticket item it's so convenient to pay by ZIPPay because can be paid back by instalment without interest
Verified
Zip metrics
Millions of Zip customers across Australia, New Zealand and the US

Over 45000 merchants across Australia and New Zealand

4.9/5 App Store rating from over 251K reviews
About Curvaceous
Curvaceous has been in business since 1999 offering plus size clothing in sizes 18 to 32. When you purchase from Curvaceous, apart from core lines you are purchasing a range that is done in 200-300 pieces per colour giving you something that is unique, not mass produced and limited. What's best is it's super affordable to buy and know you won't see everyone else wearing that top or dress.Curvaceous take time in the detail, we grade things like sleeve lengths (We know a size 18 has a very different arm to a size 32) we give longer length in the body of tops from a size 18 to a size 32 (Yes ladies we hear you and you want your tummy covered not sticking out because a top is too short) We give you room to move in your clothing (No point looking great standing up, only to sit down and yep we spread a little and all of a sudden that top or dress is super tight around the tummy) We hand measure every garment and have these measurements online to take the guess work out of buying. We are here if you need any help.We have a great Facebook page where you can see regular every day women showing clothing, a company that asks their customers "what do you want" a company that asks customers on new designs, we run competitions but most of all the ladies on this page are wonderful and very quickly customers become what we call part of the "Curvaceous Family" Join the page it's a wonderful and safe page for plus size women to chat and talk and get opinions.We are Curvaceous, we are a company that offers a fabulous range, affordable range but most of all a company that cares, we truly want you to receive that order and say "Oh my gosh it fits and I look amazing"Zip may earn a commission
Visit store
Have a question?
Here are some FAQs to help you get to know Zip better.
Zip Pay is an interest-free buy-now-pay-later service with a credit limit of up to $10001. Repayments are based on a minimum monthly payment from as little as $10 per week. A $9.95 monthly account fee applies, we will waive the fee if you pay your statement closing balance in full, by the due date. With Zip Pay, you can shop everywhere you see the Contactless Symbol when you add your Zip card to your Apple or Google wallet*.

Zip Money is a line of credit with credit limits between $1,000 and $5,000 for regular accounts and up to $50,000 for specific merchants. Zip Money offers customers a guaranteed interest-free period of 3 months across all products and up to 36 months with some retailers2. Zip Money accounts may incur a one-off establishment fee for certain credit limits. A $9.95 monthly account fee applies.

Both products also feature our Shop Everywhere card, which you can use at any online retailer that accepts Visa*.
References
* Tap to pay in store available with Zip Pay only. Use the Card everywhere that Visa contactless payments are accepted in store. Card T&Cs apply. Single-use card available with Zip Pay and Zip Money only. Use the Card everywhere that Visa contactless payments are accepted online. Card T&Cs apply.
1 Zip Pay: Minimum monthly repayments are required. A monthly account fee of $9.95 applies and is subject to change. Pay your closing balance in full by the due date each month and we'll waive the fee. Available to approved applicants only and subject to completion of satisfactory credit check. Other charges may be payable. T&Cs apply.
2 Zip Money: Available to approved applicants only and subject to completion of satisfactory credit check upon application. Instalment plan splits eligible purchases of $300 and above into equal repayments within the interest free period. Eligible purchase excludes Zip bills and gift cards. A monthly account fee of $9.95 applies and a one off establishment fee may apply for new customers. Additional charges may apply, see T&Cs. Under the contract, minimum monthly repayments are required. If you turn off instalments, all future transactions will be reverted to the minimum monthly repayment. Paying only the minimum monthly repayment amount will generally not repay out the purchase within the interest free period. Any balance outstanding at the expiry of the interest free period will be charged at the applicable standard variable interest rate of 25.9% per annum, as at 1 June 2023. Interest, fees and charges are subject to change. Terms & Conditions apply and are available on application. See your contract for further details. Credit provided by ZipMoney Payments Pty Ltd (ABN 58 164 440 993, Australian Credit Licence Number 441878).